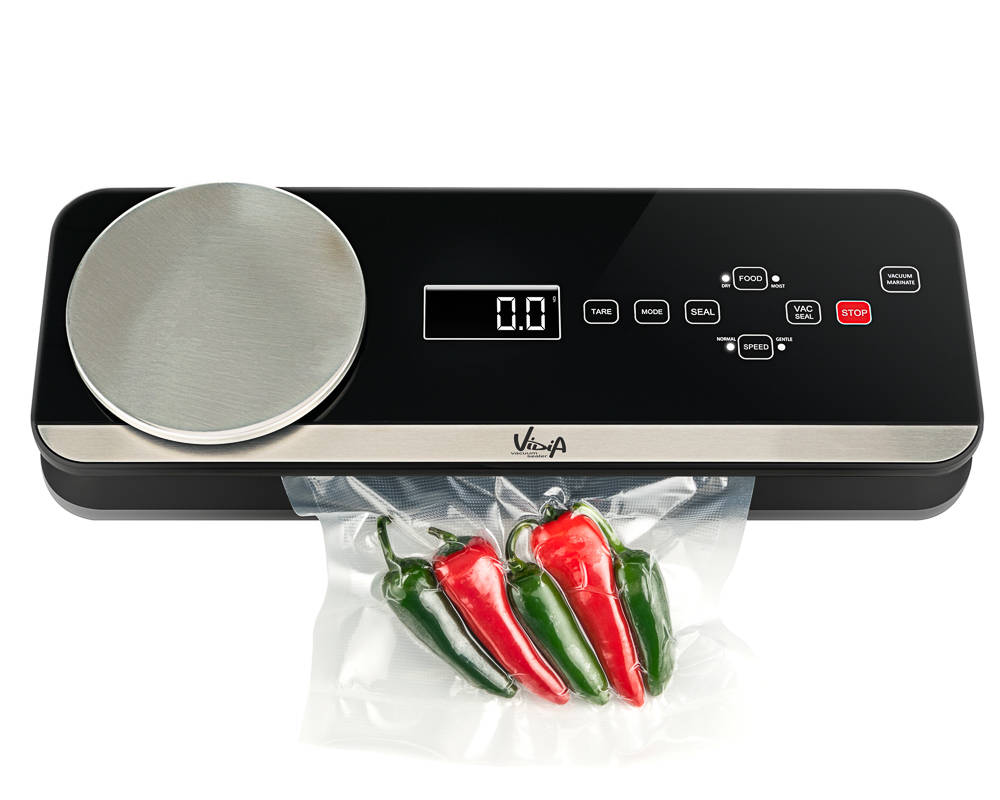 Vidia Vacuum Sealer
Premium vacuum sealer with digital display and integrated scale.
Availability
Delivery by 28.8.2019
Product description
Why vacuum seal?
Vacuum sealing dramatically extends the shelf life of a wide variety of foods - up to 4 times longer! By sealing food in an oxygen-free environment, food stays fresh and preserved. You can store just about any food, including fresh and cooked meat, fruits and vegetables, dehydrated food, cheese, pasta, rice, crackers, nuts, tea, and more.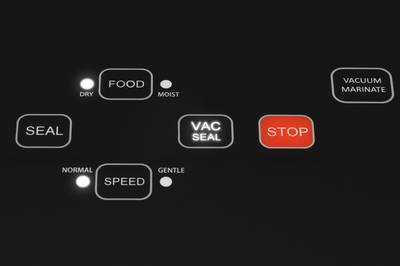 Vidia vacuum sealer detail
Automatic operation
Unlike other vacuum sealers which require you to lock hinges on both sides to activate the vacuum, the Vidia vacuum sealer has an integrated servo motor which automatically opens and closes the lid. Just press the Seal or Vacuum Seal button and the sealer automatically closes the lid, removes the air, seals the bag, and opens the lid when finished. You can choose a gentle setting for more fragile ingredients, and also a moist setting for things like meat or juicy produce.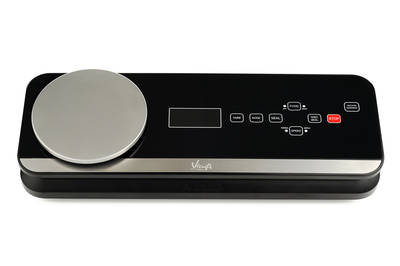 Vidia vacuum sealer new
Integrated scale
With the integrated scale, you can accurately weigh whatever you are sealing. You can write this information on the bag for later reference, or measure just what you need for sous vide cooking. The scale has a large digital display, and eliminates the need to purchase a stand-alone scale for all your cooking or baking needs. It includes a zero-out function which will automatically subtract the weight of any container, letting you measure the ingredients accurately regardless of the size or weight of the measuring bowl.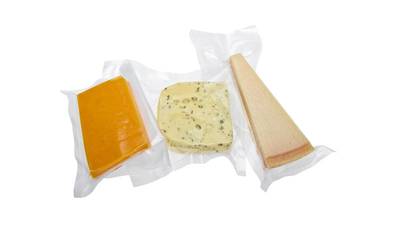 vacuumbags
Starter kit included
Included with the Vidia vacuum sealer is a starter kit to get you sealing immediately. This includes 5 vacuum bags ready to seal, as well as a roll of bags that you can cut to any size. Just cut the size you want, seal one end, fill it, and vacuum seal the other. Also included is an accessory hose with can attach to vacuum bottles or containers to remove the air from them. (Note: an adaptor may be required to attach the hose depending on the brand of container).
Parameters
Manufacturer

Color

Black

Power

110 Watts
Dimensions

38 x 14 x 7.6 cm

Weight

1.75 kg
Any question
to related product?
Ask us now in discussion.
Discussion
Any question
to related product?
Ask us now in discussion.