Catalog number: HERBLEDWH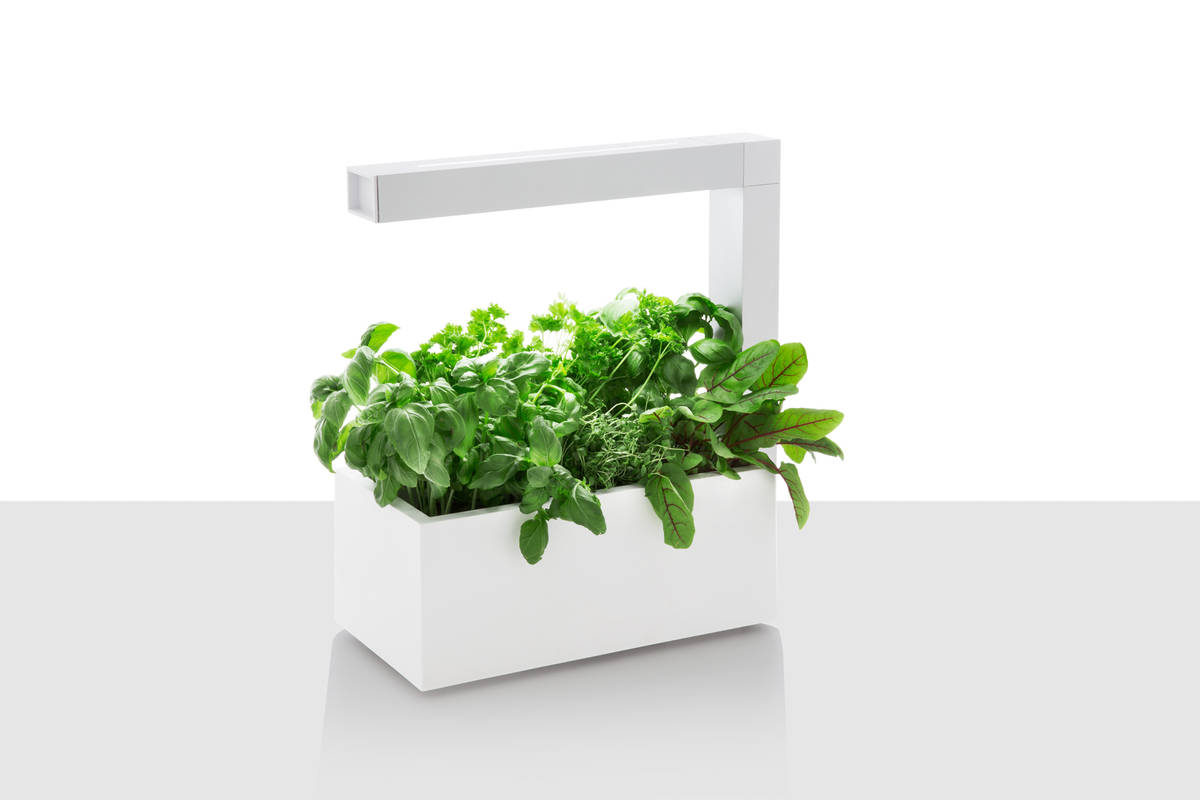 Tregren HERBIE Indoor Garden (white)
The HERBIE indoor garden combines beautiful design and convenient functionality in one solid product. The highly developed Active Growing Technology guarantees quick growth and plentiful harvest.
Availability
Delivery by 26.9.2019
Product description
HERBIE Indoor Garden
Urban gardening made easy, Herbie is designed to let you grow a wide variety of plants year-round, from flowers to herbs to veggies. The Active Growing Technology ensures that the different types of plants prosper without extra effort from you.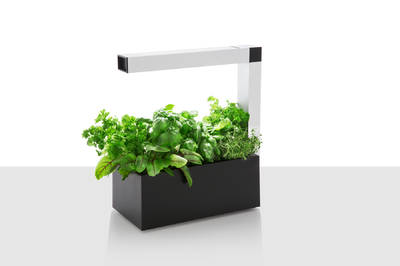 Tregren Herbie hydroponic indoor garden black
Grow your own greens fast and easily
What is better for a salad or cooking than just-picked herbs and greens? With the HERBIE indoor gardening system, anyone can be be a successful gardener. That's because the HERBIE system uses an integrated hydroponics system and special lamp to grow plants up to 3 times faster than ordinary pots. Simply fill the reservoir with water and nutrients, put in your plants or seed pods, and turn it on. All you need to do is check the water level every 3-5 days, and change the water every three weeks. The pump automatically distributes the optimum amount of nutrients. It is also useful for growing and maintaining store-bought potted herbs at home. These usually die within a few days after purchase, but in our experience they grow and thrive in the HERBIE system.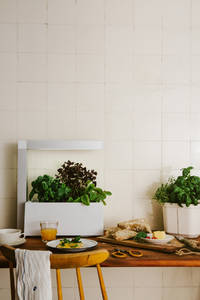 Tregren Herbie hydroponic indoor garden kitchen
Classic Scandanavian design
The HERBIE indoor garden was designed by in Stockholm by Mikael Ericsson. The aluminum and polymer construction is elegantly understated, and fits in any decor. Because it is completely self-contained and has integrated lights, it is suitable for any room. And because of the hydroponic technology, you can fit more plants in a smaller space. The HERBIE system can fit up to six 11 cm pots at once.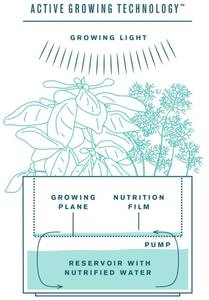 Tregren Herbie hydroponic indoor garden diagram
Hydroponics made easy with Active Growing Technology
The Active Growing Technology™ is a state of the art hydroponic cultivation system where plants are grown in a soilless aquatic-based environment, where nutrients are distributed via water. To put it simply, with Active GrowingTechnology™ all of us can enjoy fresh herbs, lettuce and vegetables in our homes all year round. Grow plants and herbs in the middle of winter or start plants in early spring when it is still cold outside. Download the user manual for detailed information.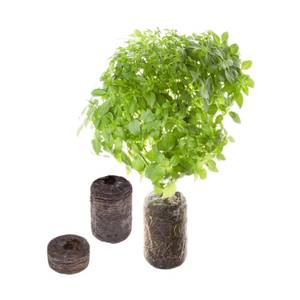 Tregren Herbie hydroponic indoor garden seed pods
Flexible
With the HERBIE system you can use your own plants or seeds, or use the specially designed Seed Pods for added convenience. Seed pods are compressed ecological peat pellets, containing just the right amount of seeds. The peat pellet has a diameter of 5 cm, and when placed in water they expand to a height of 6 cm.Seed Pods are available in a wide variety of herbs, vegetables, and fruits.
Parameters
Manufacturer

Color

White

Plant capacity

6 pots (11 cm each)

Material

Aluminum and ABS polymer

Reservoir capacity

2 liters
Dimensions

40 x 19.7 x 44 cm

Country of origin

Finland

Warranty (months)

2 years months
Any question
to related product?
Ask us now in discussion.
Discussion
Any question
to related product?
Ask us now in discussion.