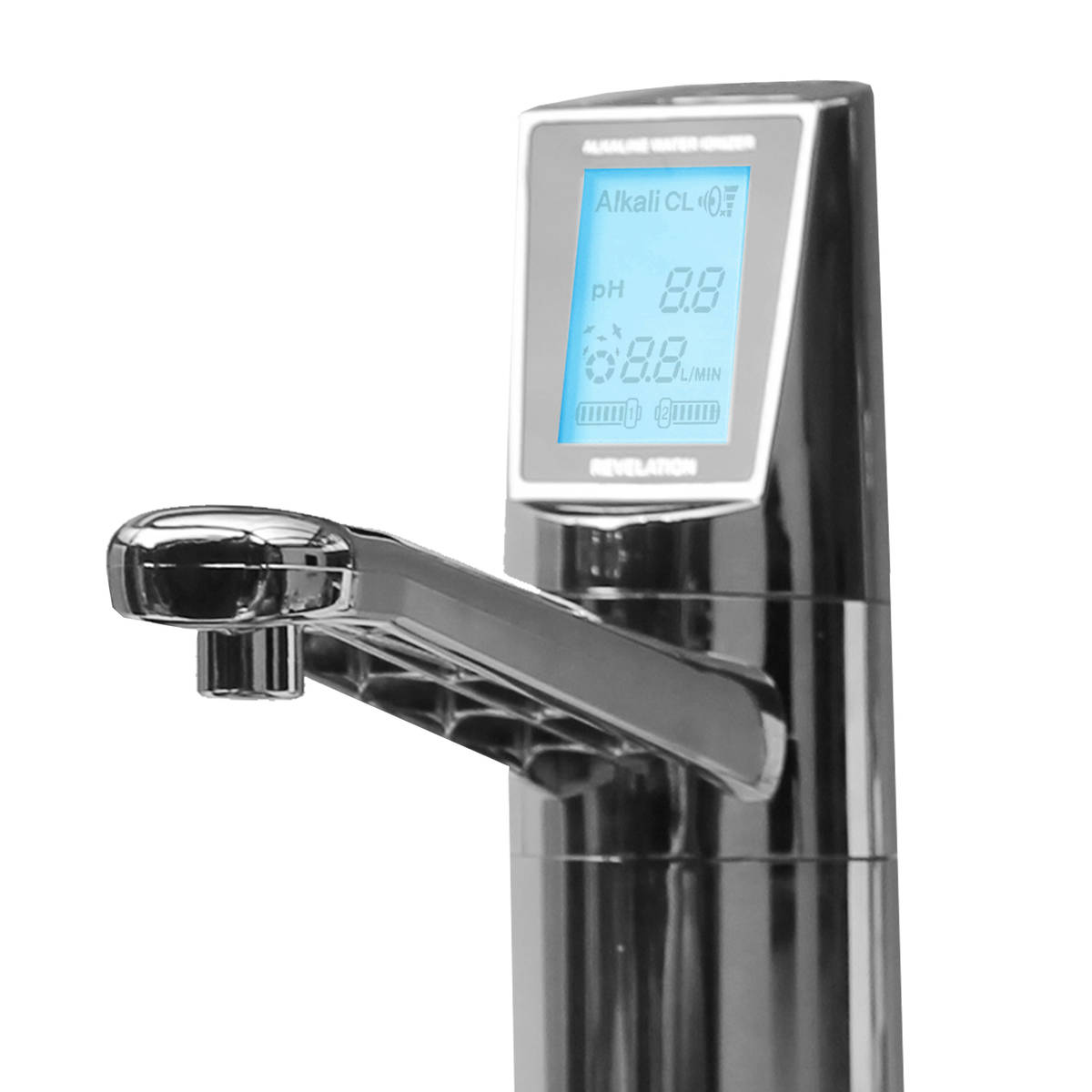 Revelation II undersink water ionizer
Digital ionizer with 16-stage filtration for the cleanest water possible.
Availability
Delivery by 25.6.2019
Product description
Undersink water ionizer Revelation II
Undersink Water Ionizer is a great innovation in the area of water ionization. Compact design makes for a powerful addition to practically any kitchen of any size. Enhanced performance capabilities make it possible to clean and ionize all types of water.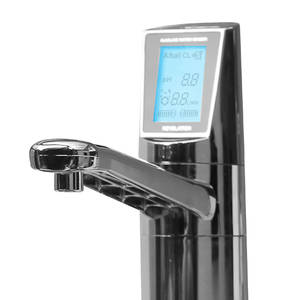 Revelation II undersink water ionizer faucet
What makes it unique?
9 Platinum and Titanium Plates
Turbo Function
Computer Controlled Electrolysis System
One-touch Automatic Water Flow Control
Voice Announcements
Filter Replacement Microflow Sensor System
LCD Screen Color Back Light
Electrolytic Antibacterial System
SMPS Power Supply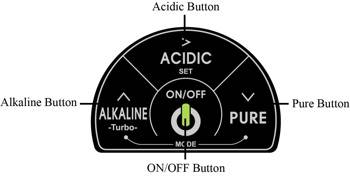 Revelation II undersink water ionizer con
Control panel of faucet
The Revelation 2 undersink Water Ionizer has all the controls built right into the spigot. Then it adds two more plates for increased power and puts all the filtration and electronics under your sink and out of your way.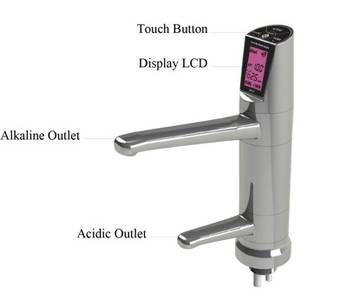 Revelation II undersink water ionizer faucet detail
The Revelation 2 faucet
The Revelation 2 faucet is designed for ease of use. It has two movable arms to dispense alkaline and acid water. When you select an alkaline level, the alkaline water comes out of the top arm, while the acid water comes out out of the bottom arm, making collection of both waters simple! Simple controls make using the Revelation 2 a breeze!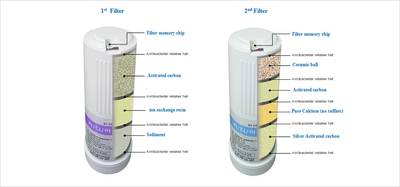 Revelation II undersink water ionizer filters
The Revelation 2 filters
The new Revelation 2 Undersink Water Ionizer also introduces the most sophisticated filtration system for any water ionizer, touting two internal filters with sixteen stages to clean, condition, and revitalize your water before it is even ionized! This two filter system cuts out the need for most prefilters, so for most customers the Revelation is ready to go right out of the box! The filter life for these filters is displayed on the screen. So you know exactly when to replace your filters.
Filter 1: Offers seven levels of treatment including four anti-bacterial felts, a sediment filter, ion exchange resin for fluoride removal, and activated carbon.
Filter 2: Offers a large section of silver activated carbon filtration, pure calcium, activated carbon, ceramic ball, as well as five more anti-bacteria felts. We take pride in keeping you and your family safe from bacteria, chlorine, and other contaminants that threaten your health and well being. After your tap water passes through both filters, it comes out fresh, smooth, and ready to be ionized.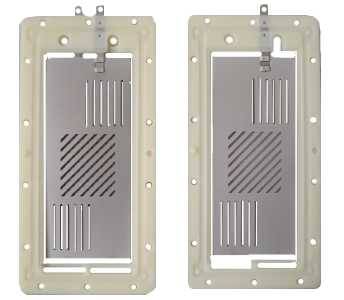 Revelation II undersink water ionizer electrode plates
9 patented electrodes
The Revelation 2 has 9 patented slotted plates inside a huge electrolysis chamber, designed for power, precision and performance. EOS is the only water ionizer manufacturer with an exclusive relationship with the Hee Sung Metal Company, the top rated metal company in Japan.
The main features
Turbo Button. One simple push creates the strongest pH water for cooking and disinfecting.
9 Platinum-Titanium Plates with patented EOS slotted plate technology.
300 watts - the power necessary to ionize virtually any US water.
SMPS Electrical System - reduces heat and increases ionization precision.
76 pH Levels - more than any other water ionizer! Customizability to fit any water.
7 Color LCD Screen. Displays pH, ORP, filter life, and more.
16 Stage Filter System. Best in the industry. Cleans and revitalizes water before it is even ionized! Sulphite free.
Unsurpassed designed by top EOS engineers to look great and perform better than any other water ionizer.
Automatic Cleaning System. Industry leading. Senses contaminants on plates and only cleans when necessary, so water and energy aren't wasted.
Parameters
Manufacturer

Color

Stainless Steel

Country of origin

Korea

Electrolysis strength

76 levels

Number of electrodes

9 electrodes

The lifetime of filter

3000 l and 6000 l
pH range

2 - 12,5

Dimensions

38,1 x 27,9 x 15,2 cm

Weight

6,35 kg

Warranty (months)

24 months
Any question
to related product?
Ask us now in discussion.
Discussion
Any question
to related product?
Ask us now in discussion.