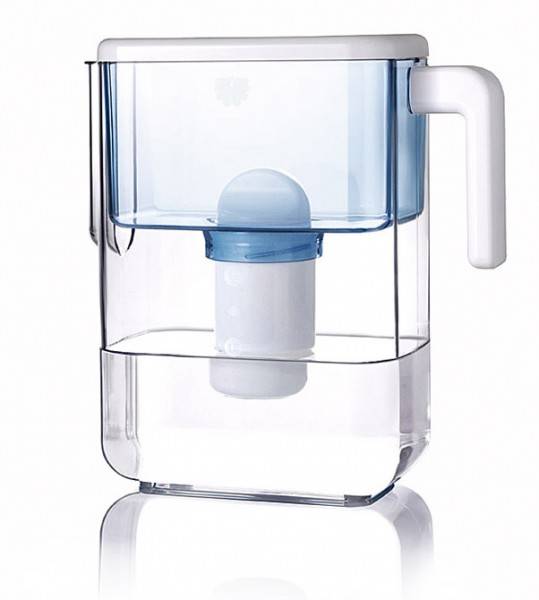 Water filter Dewberry SlimLine (blue)
The Dewberry SlimLine filtration pitcher provides unmatched filtration in a stylish design.
Availability
Delivery by 26.9.2019
Product description
Dewberry SlimLine water filter
The Dewberry SlimLine is the easy way to drink better quality water anywhere. The long-life Dewberrry filters are able to remove a wide range of contaminants from your tapwater, while the slim and stylish pitcher fits perfectly in narrow shelves.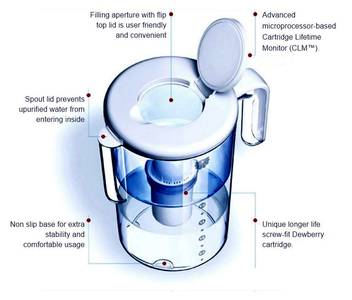 Dewberry SlimLine water filter diagram
The Dewberry advantage
The Dewberry system doesn't use just any ordinary filter cartridge. It uses a 3-stage system to ensure the cleanest, tastiest water. In the first stage, particles are removed from the water through a fine mesh. Next, water goes through activated carbon with antibacterial silver impregnation which absorbs chlorine, organic impurities, and pesticides. Finally, waater passes through an ion exchange resin which reduces hardness and removes toxic metals. The result is clean, delicious-tasting water.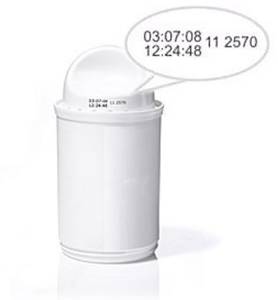 Dewberry SlimLine water cartridge
Cartridge lifetime monitoring system
The lifetime of the cartridge is monitored by an advanced microprocessor-based Cartridge Lifetime Monitor (CLM™) which accurately calculates the amount of water filtered, so the cartridge is never over-used or wasted. The CLM™ is the secret behind the Dewberry's unmatched purification system and the extended life of the cartridge. Each cartridge is engraved by laser with a unique crypto code. Quality and authenticity can be traced by this code which contains date and time of manufacture.
Main features
slimline design
designed to fit inside refrigerator door
unique, long life screw-fit Dewberry cartridge
filling aperture with flip-top lid
advanced, microprocessor-based Cartridge Lifetime Monitor (CLM™)
non-slip base for comfort and stability
optimal capacity: 1.7 litres of purified water and 3.3 litres total jug capacity
all parts (excluding lid) are dishwasher safe
Parameters
Manufacturer

Color

Blue

Country of origin

UK

Capacity of filtred water

1,7 l

The lifetime of filter

300 l

Temperature range

2 - 45 °C
Capacity of jar

3,3 l

Dimensions

24 x 10 x 24,5 cm

Weight

0,848 kg

Warranty (months)

24 months
Any question
to related product?
Ask us now in discussion.
Discussion
Any question
to related product?
Ask us now in discussion.