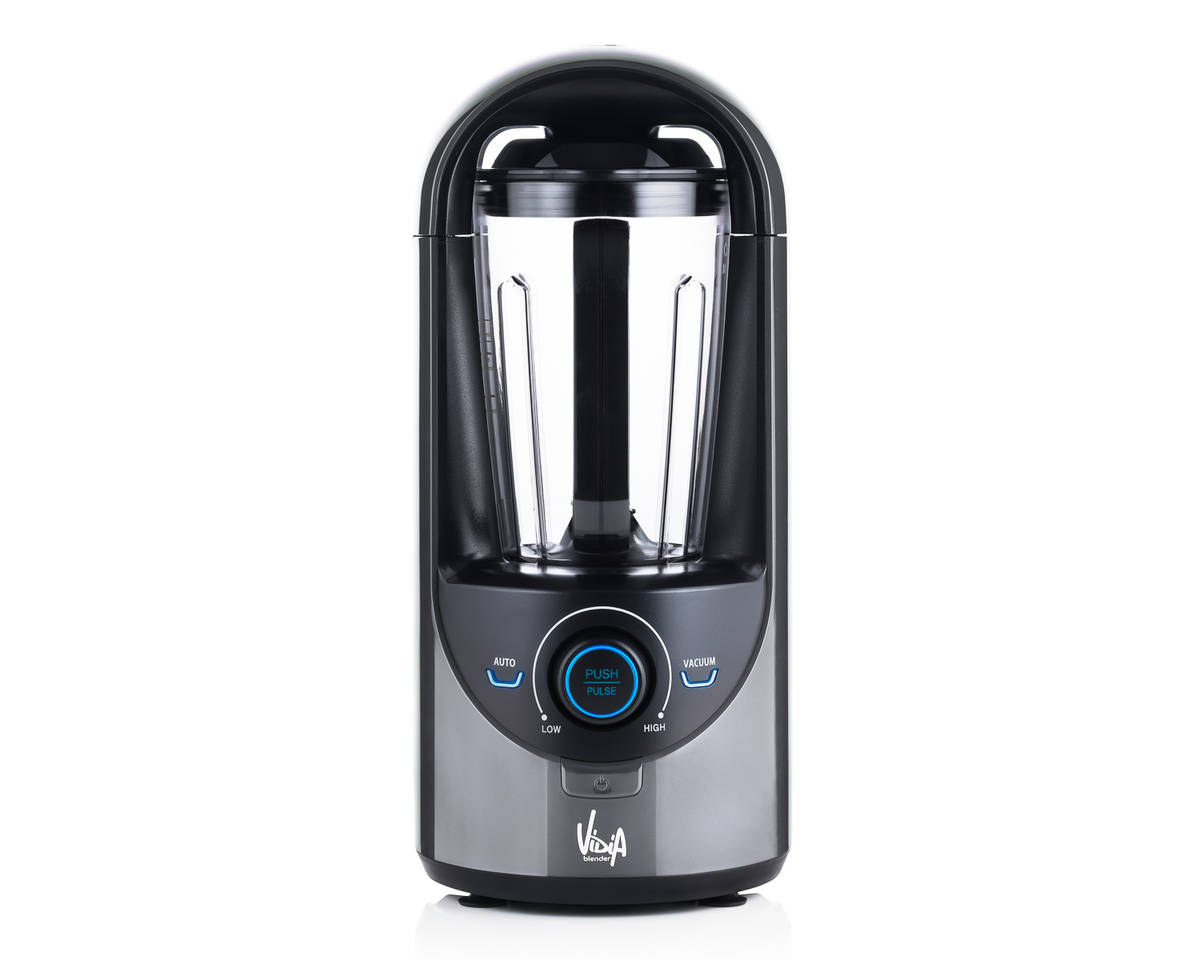 Vidia Vacuum Blender BL-001 (silver)
Revolutionary new blender using vacuum technology to dramatically reduce oxidation.
Availability
Delivery by 28.8.2019
Choose your gift
Sana Digital Kitchen Scale
Compact digital scale with an elegant design.
Sana Digital Kitchen Scale
- large LCD display
- high precision strain gauge sensor
- calendar / clock / alarm clock / thermometer / hygrometer
- measures the volume of water and milk
- two unit systems: g(kg)/lb
- can zero out the weight of the container and allow exact measurements
- overload indicator / low battery


Technical specification
- Max. load capacity: 10 kg
- Power supply: 2 x 1.5V AAA (not included)
- Color: white
- Dimensions: 220 x 175 x 19 mm
- Weight: 530 g
- Materal: tempered safety glass
- Warranty: 2 years
Cleaning brush
Cleaning brush for fruits and vegetables.
Vacuum Jug (1 liter)
For storing freshly squeezed juices.
Citroclean cleaner 1l
Special cleaner for cleaning juicers and citrus juicers.
It´s not possible to send this product outside of EU, Norway, Switzerland and Cyprus.
Product description
Vidia Vacuum Blender BL-001
The new Vidia vacuum blender is unlike any other blender on the market.
One of the biggest challenges in blending is the loss of nutrients due to the reaction between the oxygen and the high rpms involved in blending. By removing the air from the jar before blending, the Vidia blender practically eliminates this problem. There is almost no foam, colors are brighter, and most importantly vital nutrients are preserved. Also the vacuum causes the material being blended to expand, resulting in finer processing of ingredients.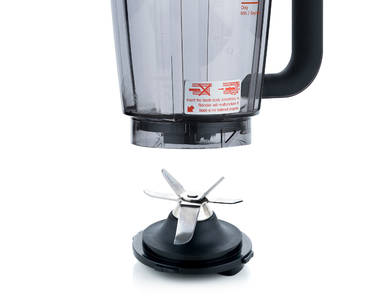 Vidia Vacuum Blender blades
Elegant design and powerful performance
The Vidia blender has a modern design that fits in well in any kitchen. In addition, the 1.5 liter Tritan jar is BPA-free. The unique hexa-blade system utilizes 6 blades at different angles. Combined with a powerful 20,000 rpm motor and the reduced resistance from vacuum blending, ingredients are pulverized to a fine consistency.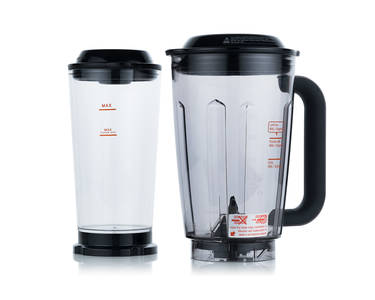 Vidia Vacuum Blender extra jar
Simple controls and extra vacuum jar
The Vidia blender offers the choice of an analog dial for variable speed control, or a fully automatic "one-touch" control that removes the air, pulses the ingredients, and then blends them until smooth. In addition to the blending jar, the Vidia blender comes with a vacuum jar for storing your smoothies and reducing oxidation. Just pour your smoothie or juice into the vacuum jar, place on the base, and press the vacuum button. In a few seconds the air is removed and your smoothie will stay fresher much longer. You can take it with you or store it in the fridge for later.
Parameters
Manufacturer

Color

Silver

Country of origin

Korea

Capacity of jar

1,5 l

Capacity of additional jar

1 l
Power

960 Watts

Dimensions

20 x 22 x 45 cm

Weight

3,4 kg

Warranty (motor / parts)

24 months
Any question
to related product?
Ask us now in discussion.
Discussion
Any question
to related product?
Ask us now in discussion.