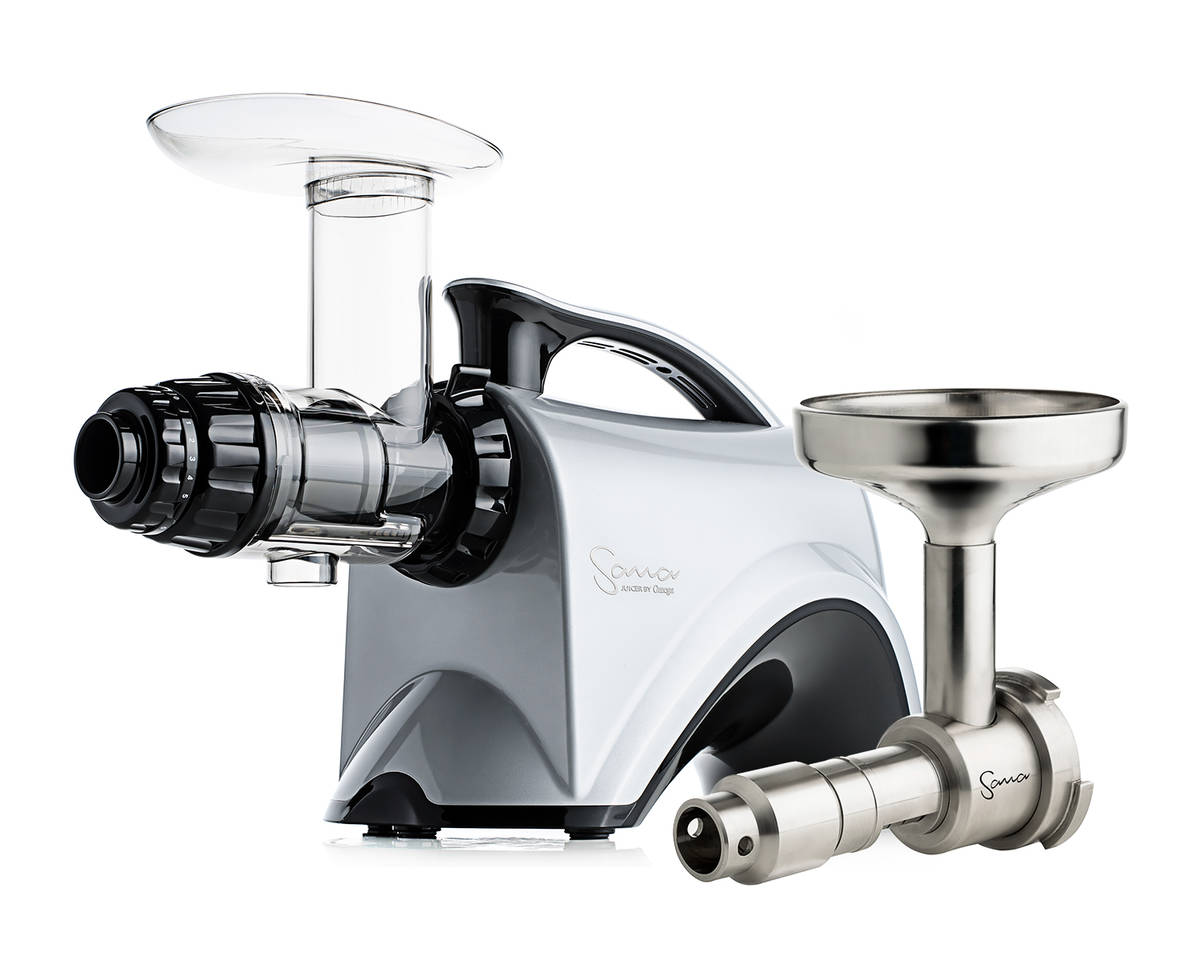 Sana EUJ-606 juicer + oil extractor set (silver)
Value-priced set combining the Sana EUJ-606 juicer with the revolutionary Sana oil extractor
Availability
Delivery by 26.7.2019
Choose your gift
Gloves for cleaning vegetables
Use to remove dirt and loose skin, rinsing and cleaning carrots, parsley root, turnips, and many other vegetables.
Steak knife
Great steak knife from Stainless steel.
Extended warranty
Additional one year of warranty for this product.
Peeler
High quality peeler for fruits and vegetables.
Cleaning brush
Cleaning brush for fruits and vegetables.
Vacuum Jug (1 liter)
For storing freshly squeezed juices.
Citroclean cleaner 1l
Special cleaner for cleaning juicers and citrus juicers.
It´s not possible to send this product outside of EU, Norway, Switzerland and Cyprus.
Product description
Sana EUJ-606 juicer + oil extractor set
Value-priced set combining the Sana by Omega EUJ-606 horizontal slow juicer with the revolutionary Sana oil extractor.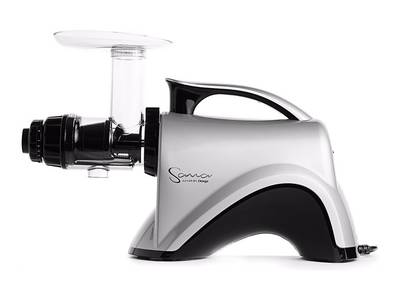 sana-juicer-euj-606-silver_side-on
Practical and beautiful design
The Sana EUJ-606 by Omega is designed to offer outstanding performance and to look good at the same time. The large integrated handle makes it easy to move, which is a big advantage in smaller kitchens with limited counter space. Workmanship and contruction are top-notch, as this juicer has been engineered to give many years of trouble-free juicing. This set includes the Sana EUJ-702 oil extractor.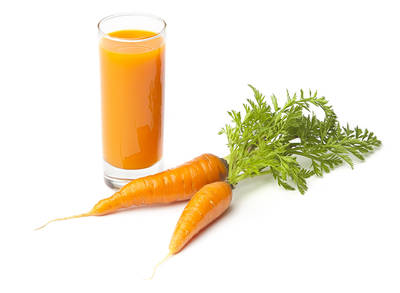 Depositphotos_18334791_original
Juices even the most difficult ingredients
The Sana 606 makes delicious juice from a wide variety of ingredients. It handles all the usual fruits like oranges, grapes, and apples. But it also handles tougher-to-juice produce like beets, carrots, and pineapple. And if you want to juice greens like spinach or wheatgrass, unlike most juicers you'll find that the Sana 606 does a great job with these kind of ingredients.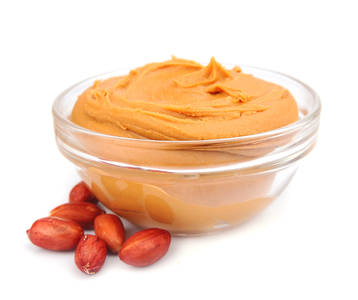 Depositphotos_18405247_original
Homogenizing screen opens up a world of possibilities
Not only does the Sana 606 make great juice, the included homogenizing screen makes this more than just a juicer. Instead of extracting and straining juice, this screen "chews" and crushes ingredients. With this screen, you can make delicious nut butters like cashew, almond, and peanut butter. You can also make tasty almond or hazelnut milk. With slightly thawed frozen fruit, you will have a refreshing sorbet in seconds. In addition, you can make hummus, sauces, fresh salsa, baby food and more. You can even use it to grind coffee or turn dried herbs into tea.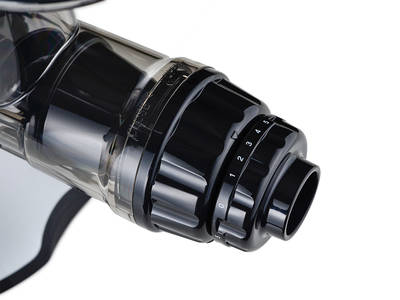 1552_reglator
5-stage pulp regulation for maximum yield
Different fruits and vegetables have different water content and hardness. With the 5-stage pulp regulator, you can adjust the juicing pressure. Softer fruits like berries and pineapple need less pressure to let the pulp through, while harder produce like beets and carrots will produce more juice with higher pressure.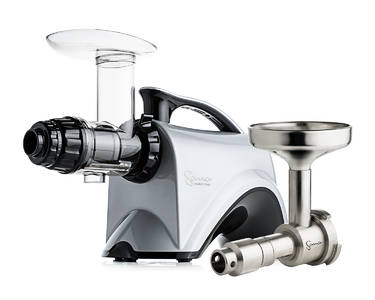 22291_sana-euj-606-silver-sana-euj-702-oil-extractor
Oil extractor included
Make your own cold-pressed oils from a wide variety of seeds and nuts with the new stainless-steel Sana oil extractor. It was designed from the ground up to work perfectly with the Sana EUJ-606 juicer. Save money with this set versus purchasing the juicer and oil extractor individually. Click here for more information about the Sana oil extractor.
Main features
Special value-priced set incudes juicer and oil extractor
Slow-speed single-auger system minimizes foam and oxidation
63-rpm quiet operation
Commercial-grade 200 watt motor with 10-year warranty
Pulp regulation dial for increased yield
Convenient carrying handle
Homogenizing screen for nut butters, almond milk, sauces, and more
Pasta set for a variety of noodle shapes
Wide feeding tube with large produce tray
Produced in South Korea
BPA-free construction
Parameters
Manufacturer

Color

Silver

Country of origin

South Korea

RPM

63 RPM

Dimensions

48.4 x 18.3 x 32.0 cm
Weight

6 kg

Warranty (motor / parts)

120/60 months

Juicing Process

Single auger
Any question
to related product?
Ask us now in discussion.
Discussion
Any question
to related product?
Ask us now in discussion.