Catalog number: SAGEBM800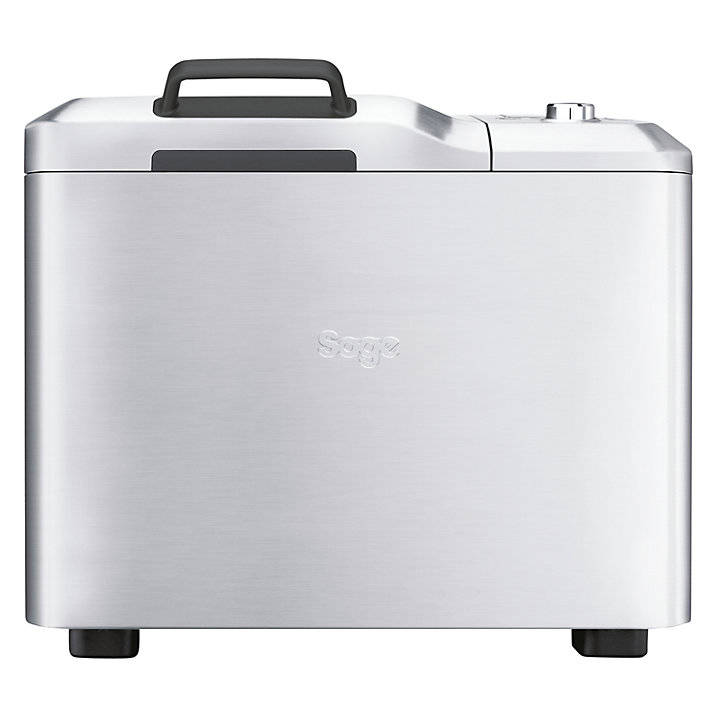 Sage Custom Loaf Pro Bread Maker
The simplest to use premium bread maker that we've tested.
Availability
Delivery by 25.6.2019
Product description
Sage Custom Loaf Pro
With a large LCD graphic display and simple dial interface, the Sage Custom Loaf Pro makes great bread every time.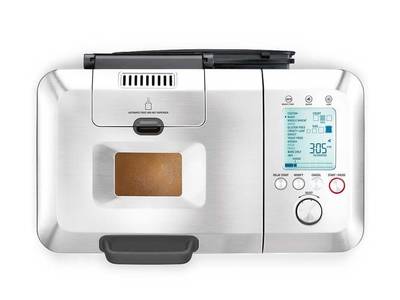 Sage bread maker 1
Can homemade bread really be this easy to bake?
Yes! With the Sage Custom Loaf Pro, no expense has been spared to make the world's easiest bread maker. A large active LCD smart display makes baking simple. Just put in your ingredients, choose your recipe, and select crust browning level and loaf size. Come back in a few hours to delicious, warm freshly-baked bread. The fully stainless steel body looks elegant in any kitchen, and the ultra simple interface means anyone can make bread without spending hours deciphering an instruction manual.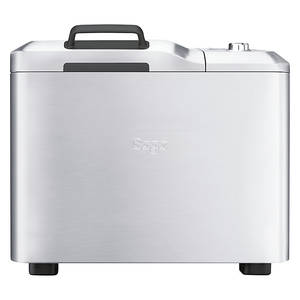 Sage bread maker 2
Make loaves of bread up to 1.25 kg
The Custom Loaf Pro bread machine can make just the right amount of bread for you or your family. Choose from 500g, 750g, 1000g, or 1250g loaf sizes. Just choose your recipe and pick the loaf size you need. And don't worry about the kneader leaving a hole in your bread, since it automatically folds down at the end of the kneading cycle.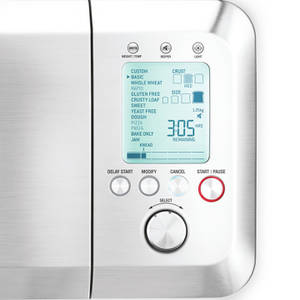 Sage bread maker 5
Thirteen recipes are ready at the push of a button, or program your own
No programming required - just turn the dial to select the program you want. Programs range from basic white to whole wheat, gluten free, sweet bread, and even jam and pizza dough. You can also create and store up to 9 of your own custom programs. Enter your own time and temperatures for preheating, rising, baking, and keeping warm after baking. You can also adjust kneading times. The Custom Loaf Pro lets you have as much control as you want.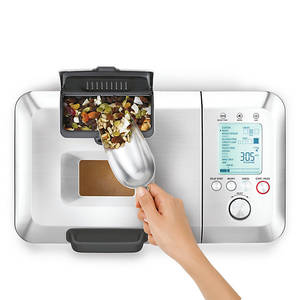 Sage bread maker 3
Automatic fruit and nut dispenser
The fruit and nut dispenser autmatically adds extra ingredients at the proper time. This is perfect for ingredients like nuts, seeds, raisins, cranberries, olives and more. Just add the ingredients into the dispenser after you start your bread, and let the Custom Loaf Pro do the rest.
Main features
Large smart LCD display
Simple dial control
13 pre-programmed recipes
9 custom programs
4 loaf sizes
3 crust browning settings
Fully stainless steel body
Automatic folding kneading blade
Automatic fruit and nut dispenser
Delayed start up to 13 hours
Large window to view baking progress
Illuminated interior
Parameters
Manufacturer

Sage

Color

Stainless steel

Number of programs

13

Number of kneaders

1 pcs

Temperature range

60 - 150 °C
Bread capacity

1.25 kg g

Dimensions

40 x 25 x35 cm

Weight

7.5 kg

Warranty (months)

24 months
Any question
to related product?
Ask us now in discussion.
Discussion
Any question
to related product?
Ask us now in discussion.