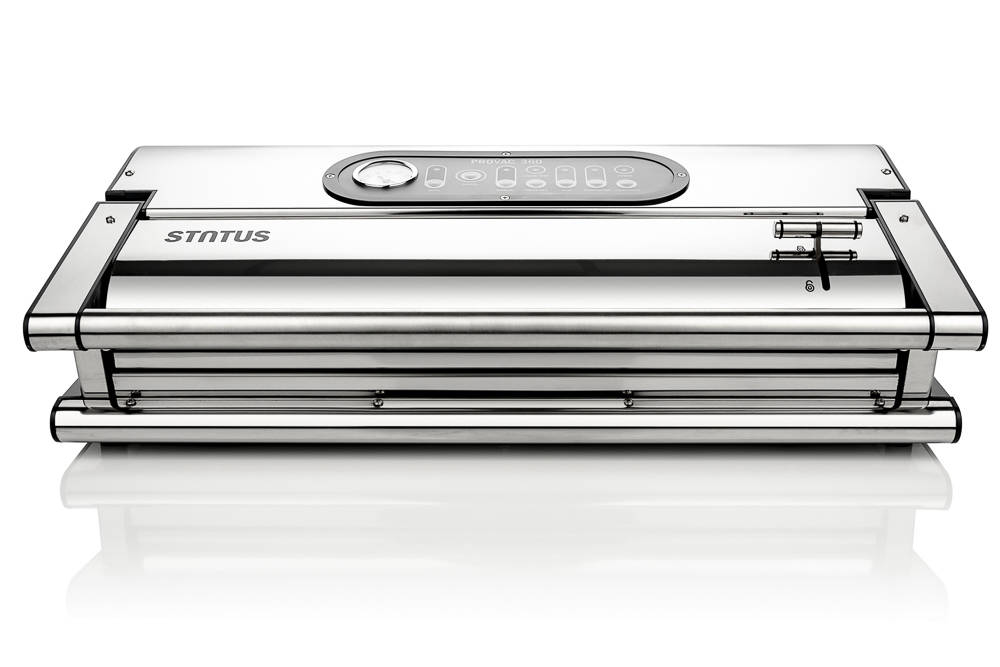 Provac 360 Vacuum Sealer
Extra-wide vacuum sealer designed for commercial use.
Availability
Delivery by 26.9.2019
Product description
Why vacuum seal?
Vacuum sealing dramatically extends the shelf life of a wide variety of foods - up to 4 times longer! By sealing food in an oxygen-free environment, food stays fresh and preserved. You can store just about any food, including fresh and cooked meat, fruits and vegetables, dehydrated food, cheese, pasta, rice, crackers, nuts, tea, and more.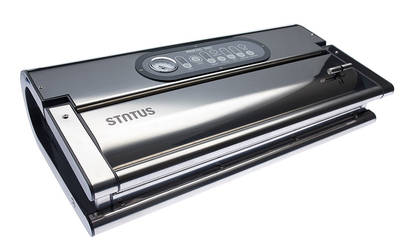 Status commercial vacuum sealer angle view
Designed for commercial use
The Status Provac 360 is a state-of-the-art vacuum sealer that uses the best technology and materials to meet the needs of the high-volume user. Made of durable stainless steel, it uses a powerful -900 millibar double pump with a capacity of 30 liters per minute. The extra-wide 35 cm sealing bar uses two individual elements to create a double seal. This gives double protection against leaks. The integrated liquid sensor automatically stops the machine in case any liquids leak into the sealing area. An analog vacuum gauge lets you monitor the amount of vacuum pressure being used, which is handy when in manual mode.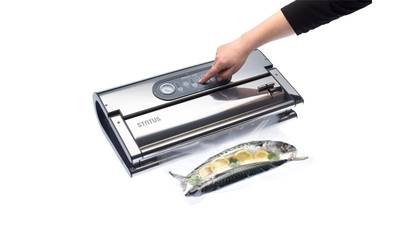 Status commercial vacuum sealer fish
AUTO and MANUAL modes
The AUTO mode is designed for firm food, such as hard vegetables, firm cheeses, cured meats. Simply place the open end of the bag into the open sealer. The Provac 360 uses replaceable Status Stiki tape to hold the bag in place. Lowering the lid will cause the machine to lock and start automatically.  When it is finished, the lid will open automatically. The MANUAL mode is designed for soft or moist products including soft cheeses, bread, fresh meat, fish, herbs, and more. Manual mode lets you control the exact amount of vacuum by holding the PULSE button until the the desired amount of air has been removed. Then press the seal button to lock the air out with a double seal.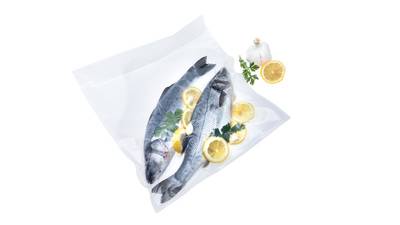 Status commercial vacuum sealer with fish
Includes everything you need to get started
Included with the Status Provac 360 professional vacuum dealer is everything you need to get started including:
1 foil roll, 280 mm x 3000 mm
1 foil roll, 350 mm x 3000 mm
5 vacuum bags, 200 mm x 280 mm
5 vacuum bags, 120 mm x 550 mm
5 double-sided Status Stiki adhesive tapes
1 connector used for vacuum packing of containers
1 manual cutter used for cutting foil
1 user manual
Features at a glance
Extra-wide 35 cm sealing bar 
Double-seals ensure no leaks
Status SmartSeal technology adjust automatically to temperatures and allows the fastest sealing
SmartLock system automatically opens and closes the lid
External tube allows use with vacuum containers and jugs
Stainless steel body
Marinating function for meats
Status Stiki tape holds bags in place
900 millibar double pump with 30 liter/min capacity
Integrated vacuum gauge
Parameters
Manufacturer

Status Innovations

Color

Stainless Steel

Power

400 Watts
Dimensions

51 x 29 x 14 cm

Warranty (months)

24 months
Any question
to related product?
Ask us now in discussion.
Discussion
Any question
to related product?
Ask us now in discussion.