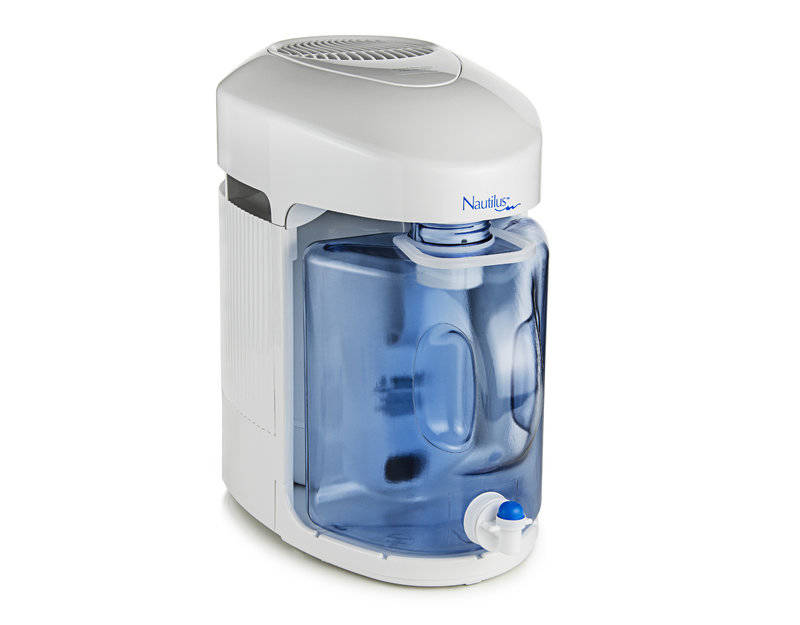 Nautilus water distiller
Water distiller with implemented water collector and stainless steel heating pot.
Availability
Delivery by 26.7.2019
Product description
Nautilus water distiller
Using nature's own design for recycling water, distillation reduces impurities through the process of evaporation and condensation. As the water is heated it turns into vapor which rises, leaving most impurities behind in the boiling chamber or discharged through the volatile gas vent. As the water vapor cools, it condenses into a liquid state. A final polishing takes place as the water passes through the post carbon filter. The result? Water quality that is naturally dependable for you and your family.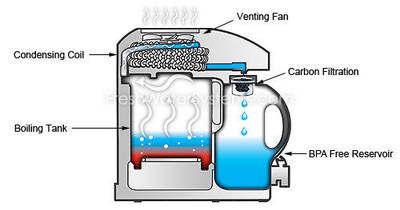 nautilus distiller
A variety of uses
Distilled water is one of the purest types of water available. Distilled water is a great choice for drinking water, but it can also be used in many other applications as well. In fact, many manufacturers strongly recommend using distilled water in order to prolong the life of their products. Here are some typical home and commercial applications for water from your distiller:
Healthy smoothies
Coffee and tea
Aquariums
Watering plants
Steam irons
Humidifiers
CPAP machines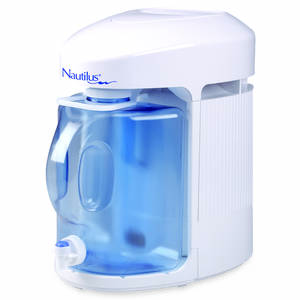 nautilus 3
Rainwater in your home
This distiller requires no assembly, no installation and no water hookups. Simply fill the stainless steel kettle with tap water, press the start button, and soon you'll be enjoying the most deliciously pure and refreshing water you've ever had. The distilled water you will get is as soft as rainwater so your kitchen appliances will no longer have problems with the limescale and your tea will have a much better taste.
The time of destillation (3,8l) is about 4 hours. Maximum capacity is about 19 liters per day.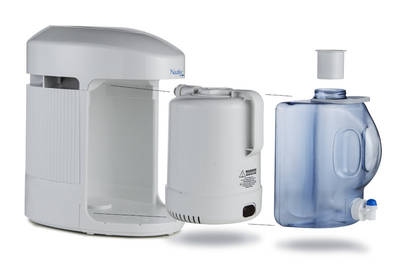 nautilus distiller parts
Easy maintenance
Hi-tech, high temperature, food-grade thermoplastics and resins are used for the boiling chamber designs in this portable distillation system. Using a polypropylene and stainless-steel boiling chamber the Nautilus distiller easily snaps away from a sealed electrical connector for easy filling or cleaning. The activated charcoal filter "polishes" the water after distillation, ensuring the highest quality water for your family.
The Nautilus water distiller removes many impurities including:
Chlorine (and by-products)
Fluoride
Pesticides
Fertilizers (such as nitrates)
Heavy metals
Petrochemicals
Dioxins
Radioactive materials (such as radium)
Microorganisms (bacteria/fungi/parasites)
Parameters
Manufacturer

Color

White

Country of origin

USA

The lifetime of filter

2 months l

Capacity of jar

3,8 l
Dimensions

41 x 38 x 24 cm

Weight

4,5 kg

Warranty (months)

24 months
Any question
to related product?
Ask us now in discussion.
Discussion
Any question
to related product?
Ask us now in discussion.