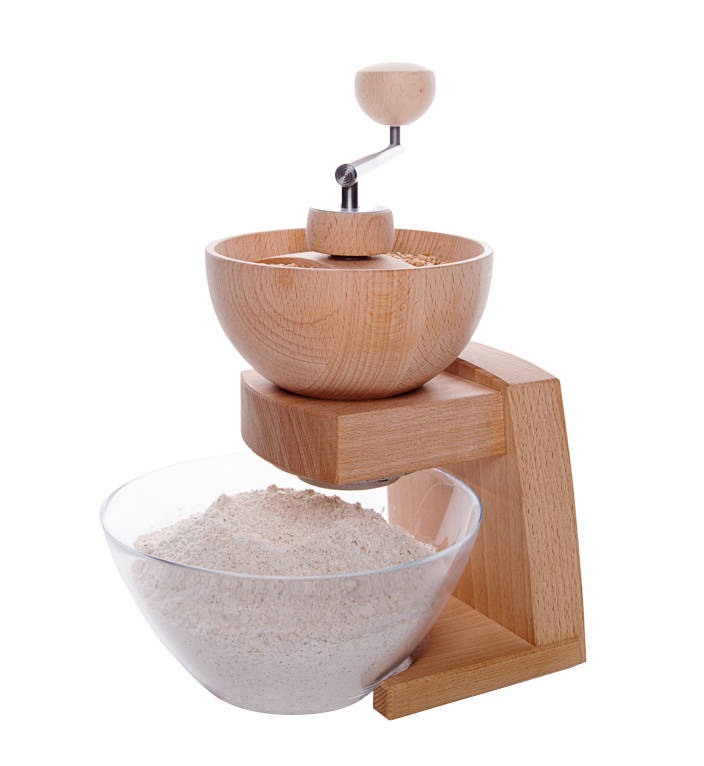 Kornkraft Mia Mola rotary grain mill
Manual grain mill with an easy-to-use rotating handle. Made in Germany.
Availability
Delivery by 25.6.2019
Product description
Grain Mill Mia Mola
Grain mill Mia Mola from Kornkraft offers enough power for the beginners. Thanks to a powerful grinder and high-quality ball bearing, the crank made of polished stainless steel can be easily turned, the sliding bearing knob is firmly held in the hand. And the funnel, open on two sides, makes the filling very easy.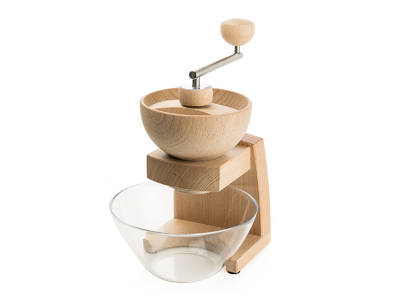 Mia Mola 2
Capacity of grinding
In general you are able to process 100 grams of wheat per minute (coarse flour) and 50 grams of wheat per minute (fine flour).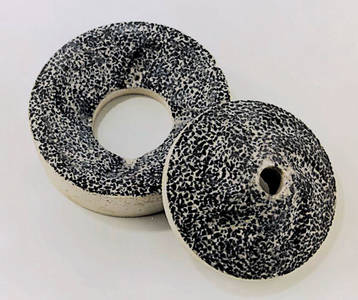 stones kornkraft
40 mm stones
Natural stones allows you to grind many different seeds in natural way.
The main features
Grinding capacity about 25 g of flour per minute for all cereals except corn
Housing in solid beech wood
Millstone-Diameter: 4 cm cast basalt in Naxos magnesite cement, conical


Crank: steel, 11cm
Rotating wooden handle Crank with radius 12 cm
Setting the fineness with a knob above the funnel
Parameters
Manufacturer

Color

Natural

Grinding capacity

350 g/min

Dimensions

32 x 24 x 18 cm
Weight

2,4 kg

Warranty (years)

10 years
Any question
to related product?
Ask us now in discussion.
Discussion
Any question
to related product?
Ask us now in discussion.