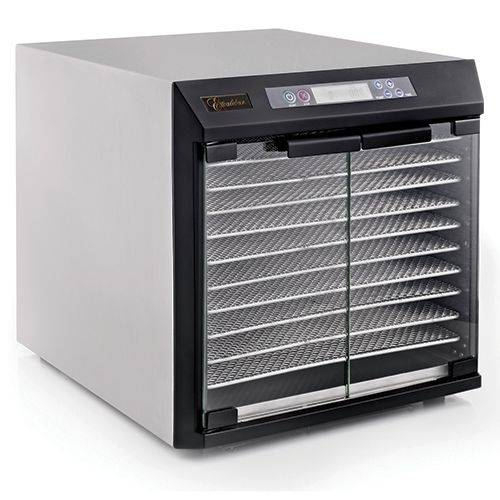 Excalibur EXC10EL stainless steel dehydrator
Large stainless steel dehydrator with stainless steel trays - 1,45 m2 drying area (programmable timer and 10 trays)
Availability
Delivery by 26.9.2019
Choose your gift
Peeler
High quality peeler for fruits and vegetables.
Product description
Excalibur food dehydrator EXC10EL
The Excalibur EXC10EL stainless steel dehydrator is great for larger quantities of dehydrating. It has ten large drying trays for a total area of 1,45 m2. It is equipped with a large 16,5-cm fan, 600 Watt motor and adjustable thermostat. The case and drying trays are made from hygienic stainless steel, while the door is made from reiforced glass to let you keep track of your dehydrating. All components are manufactured and assembled in the United States.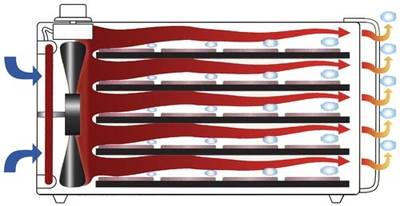 Excalibur dehydrator airflow
Parallexx ™ horizontal airflow
The motor is placed on the side, which prevents more juicy items from leaking into the motor, unlike dehydrators with motors mounted in the bottom. This protects against short-circuiting of the motor, or dried spills attracting pests. Another advantage lies in the use of drying trays. Like oven trays, they can be easily removed, making space for more bulky items which is impossible with round stacking dehydrators. Unlike competing dehydrators, the trays are compact, square, and have no hole in the middle. Excalibur is the only dehydrator with the unique Parallexx ™ horizontal airflow.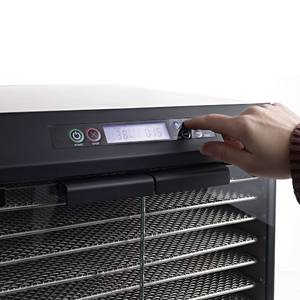 excalibur_exc10el_display_close_up_w-hand__7
Two-stage programmable dehydration
The Two-Time, Two-Temperature digital controller speeds up the drying process. After loading food onto the trays, set the dehydrator at a higher temperature for a specified period of time; and then set the dehydrator at a lower temperature for a specified period of time. The unit automatically adjusts after the 1st setting and turns off when the 2nd setting is complete.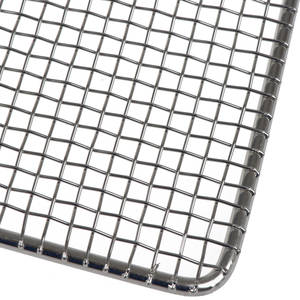 Stainless steel tray excalibur dehydrator
Large 10-tray capacity
The stainless steel trays slide out individually, letting you customize drying space for small or large items which is impossible with stacking dehydrators. Bulky items get dry up to 10 times faster than in round dehydrators. When drying liquids of mixed fruits and vegetables or yogurts, you can cover the drying trays with Paraflexx non-stick sheets. Dried fruits, vegetables or meat jerky are just the beginning! The Excalibur dehydrator is truly a multi-purpose device. Fruit, vegetables, flowers, bread, yogurt, herbs and many other things are possible.
Features at a glance
Parallex™ horizontal airflow prevents flavour blending and allows for drying on all trays at once
Reinforced glass doors allow you to monitor ingredients without opening the unit
Adjustable thermostat allows precision drying
Full stainless steel interior, exterior, and trays
Thermostat range: 35°C - 74°C
Two Time, Two Temperature programming speeds up drying
10 stainless steel trays
Large 1,45 square meter capacity
Convenient front access control panel with 99-hour digital timer
Drip tray for easy cleaning
Parameters
Manufacturer

Color

Stainless steel

Country of origin

USA

Timer

Yes

Dimensions

44 x 52 x 43 cm
Weight

28.57 kg

Number of trays

10 pcs

Tray area

38 x 38 cm

Warranty (motor / parts)

60 months
Any question
to related product?
Ask us now in discussion.
Discussion
Any question
to related product?
Ask us now in discussion.