The Vitamix Ascent Series
Vitamix is generally acknowledged as making the best home blenders, combining powerful performance with industrial reliability. They are also a consdervative company, with only small incremental changes to their product line over the years. This year they have finally updated their line with the new Ascent series of blenders. Let's look at what makes these blenders different.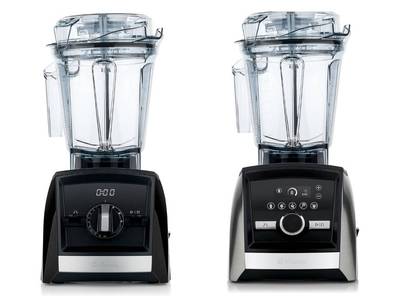 Vitamix Ascent A2500 and A3500
Built to last
We offer two models of the Vitamix Ascent series: the mid-range A2500 and the deluxe A3500. Both models feature the same powerful 1400 watt motor and rugged stainless steel blade unit that is almost indestructible. They also both use NFC technology to automatically detect the blending jar being used and adjust the motor settings accordingly. The main difference is in the interface. The A3500 has two more preset programs and a full touch screen interface. The A2500 uses an analog rotary speed dial and physical toggle switches.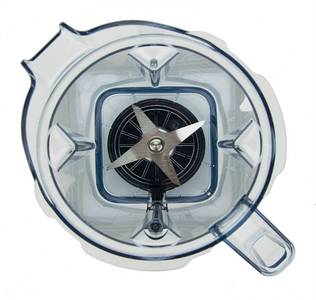 Vitamix A3500 3
NFC technology
The Ascent series features NFC (near field communication) technology that allows the blender to detect which blending jar is attached and adjust settings accordingly. It is also a safety feature, as the blender will not operate unless the blending jar is safely attached to the base. At the time of release, the only blending jar available for the Ascent is the included 2-liter container, However Vitamix plans to release two new "to-go" containers in the Fall of 2018. These will feature flip-top lids so you can take your blending jar with you on the road or to the gym, and will be available in 225 ml and 600 ml sizes. All Ascent blending jars are BPA-free and resistant to natural discoloring from beets or carrots. They are also dishwasher safe.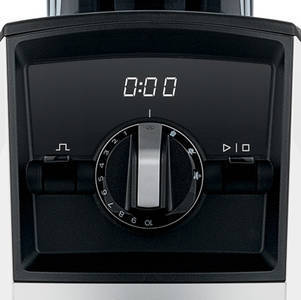 A2500 controls
Vitamix A2500 - simple elegance
The controls on the Ascent A2500 are elegantly simple. Turning the analog rotary dial left selects the power level from 1-10. Turning it to the right selects one of the three built-in programs (smoothie, frozen dessert, hot soup). A pulse toggle lets you manually control high-speed pulses. The digital display shows the time remaining for each program. When running the blender manually, the digital display shows time elapsed, allowing you to follow your own recipes.
Vitamix A3500 controls
Vitamix A3500 - sophisticated elegance
The A3500 uses an elegant illuminated touchscreen display consisting of:
rotary speed dial
pulse button
start/stop button
touch panel to select programs and mixing times
You can choose from 5 preset programs: smoothie, frozen desserts, hot soup, dips/spreads, and self-cleaning. The self-cleaning operates by filling the blending jar with warm water and a drop of dish soap. It cleans the jar and the blending blade thoroughly.