The minute a juice is prepared, a package of food opened, or a smoothie blended, oxidation begins its work of breaking it down and decreasing the nutrional value. However, vacuum storage allows you to remove most of that oxygen, keeping things fresher for up to four times longer. There are a few ways to do this.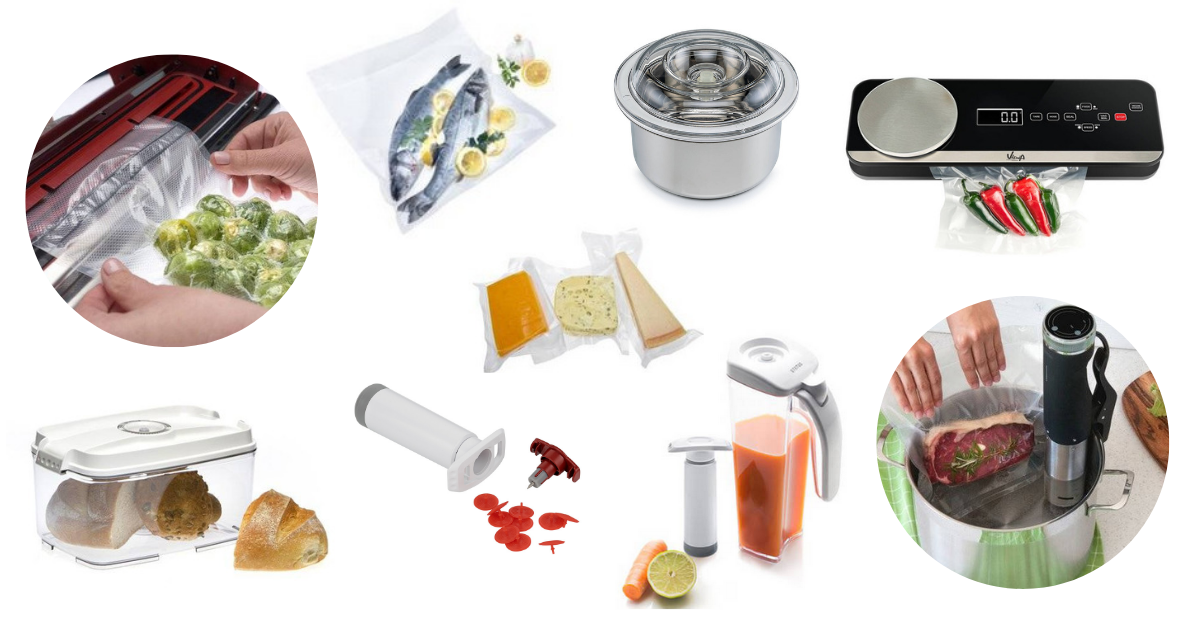 jak vakuovat potraviny
What you should keep in mind
It isn't possible to remove 100% of the oxygen, so there will still be some oxidation taking place, just far more slowly. Make sure to check food stored this way regularly. Those things you would normally store in a refrigerator (meat, cheese, vegetables, juices, smoothies, etc) should be stores there under vacuum as well. You can also store frozen things under vacuum for the ultimate preservation. Make sure to check the integrity of the seal as well. If air is coming back in, it will need to be resealed.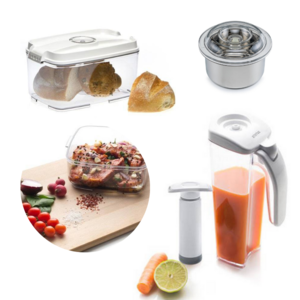 vakuové nádoby
Stand-alone vacuum containers: Cheap and easy
Vacuum containers are the easiest way to store food or drinks. The container or pitcher is fitted with a special one-way valve which allows you to remove air. A simple hand pump is included with the home versions, which the larger commercial containers can also be used with an optional electric pump. They are super easy to use. Just put the food or drink in the container, attach the pump, and pump a few times until the air is removed.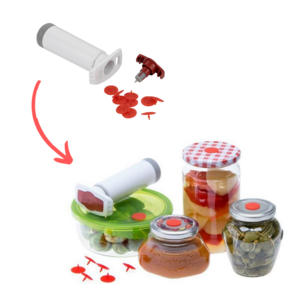 vakuovačka nádob
Turn any jar or storage container into a vacuum container
The European company Status Innovations specializes in vacuum storage, and their Kliki universal sealer turns store bought containers into vacuum storage containers. It comes with a piercing tool, which makes a small hole in a jar lid or a plastic container lid. Then a red vacuum pin is inserted into the hole. The pump is then inserted into the pin, and removes the air from the container. It's a simple and easy way to extend the life of store bought products like jam, canned fruit, spreads ... really anything in a glass jar. It also keeps your own leftovers fresh much longer. It includes ten vacuum pins, and more can be bought.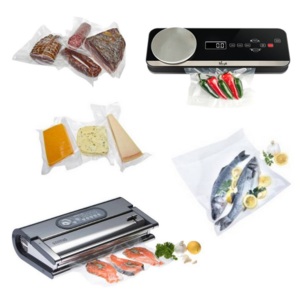 vakuové svářečky
Vacuum sealers
Vacuum sealers are the most effective way to store fresh or dried food. With a vacuum sealer, food is placed into a special storage bag. The vacuum sealer first removes all the air, then creates a heat seal along the top to make sur air cannot reenter the bag. Vacuum sealers aren;t only used for fresh food storage. They can also be used for sous vide cooking, removing air from wine (with an attachment hose), marinating meats, keeping chips fresh, and even storing sensitive documents or photos.
Spare bags and rolls are available in our store as well. Bags are pre cut to a uniform size, while rolls are more economical and let you make the exact size bag you need. You just cut the size and seal the bottom to create a custom size bag. Using the original manufacturer's bags are the best way to go, but you can also use third party bags and rolls. Just make sure they have the same width as well as thickness (in microns - µ).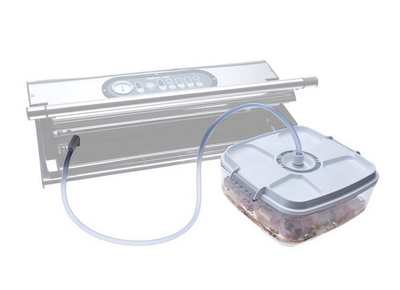 marinování masa
Marinating meat
A vacuum sealer can also marinate meat in a fraction of the time comapred to normal marinating.
The  easiest and simplest way to speed up marinating is to just put the meat and marinade in any vacuum container and remove the air, either with a hand pump or vacuum sealer. Most vacuum sealers have an attachment for a tube wihich connects to special containers. Removing the air expands the meat under vacuum, opening up its "pores" for quicker marination.
Some vacuum sealers contain a marinating program, which rapidly increases marination. This program cycles air out and in for approximately 20 minutes. This makes the meat expand and contact many times, allowing it to rapdily absorb the marinade. The Status ProVac 360 commercial sealer has this feature, as well as the Vidia automatic vacuum sealer. A special marinating kit consisting of a hose and special container must be purchased separately for these sealers.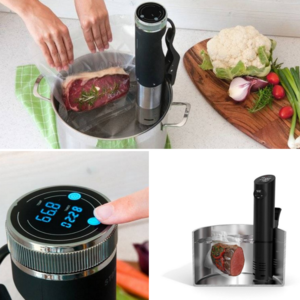 sous-vide vařiče
Sous vide: cooking under a vacuum
The sous-vide method is a common way of preparing meat in professional kitchens, as there is no better way to achieve such juiciness and softness. You can get the same result with a home sous-vide cooker. Not only beef can be cooked this way, but almost anything including potatoes, vegetables or delicate fish fillets.
The raw materials should be sealed into a bag using a vacuum sealer . Add the marinade directly to the bag, and if your sealer has a marinating program, use it before cooking.
For cooking you need a large pot that can hold 6-25 liters of water (depending on the type of your sous-vide cooker).
Attach the Sous-vide cooker to the edge of the pot so that its end is immersed in the water. Then just set the temperature and time. Sous vide cooks at low temperatures, so it's a "set and forget" appliance.
We offer a special discounted combo containign the Status Sous Vide cooker and the Vidia premium vacuum selar.