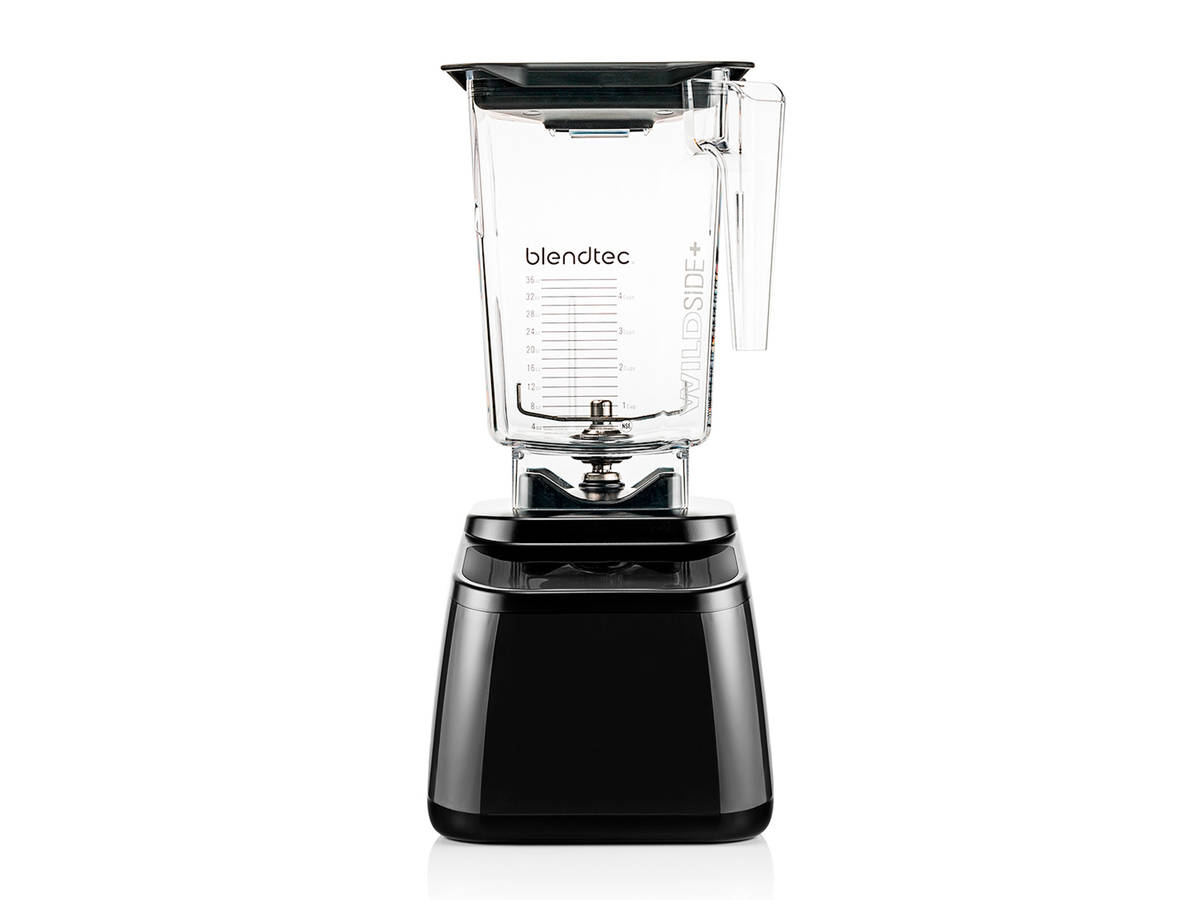 BlendTec CHEF 775W (2,89 l)
World famous model - ideal for medium volume juice bars. Capacity of jar 2,89l.
Choose your gift
Sana Digital Kitchen Scale
Compact digital scale with an elegant design.
Sana Digital Kitchen Scale
- large LCD display
- high precision strain gauge sensor
- calendar / clock / alarm clock / thermometer / hygrometer
- measures the volume of water and milk
- two unit systems: g(kg)/lb
- can zero out the weight of the container and allow exact measurements
- overload indicator / low battery


Technical specification
- Max. load capacity: 10 kg
- Power supply: 2 x 1.5V AAA (not included)
- Color: white
- Dimensions: 220 x 175 x 19 mm
- Weight: 530 g
- Materal: tempered safety glass
- Warranty: 2 years
Peeler
High quality peeler for fruits and vegetables.
Cleaning brush
Cleaning brush for fruits and vegetables.
Vacuum Jug (1 liter)
For storing freshly squeezed juices.
Citroclean cleaner 1l
Special cleaner for cleaning juicers and citrus juicers.
It´s not possible to send this product outside of EU, Norway, Switzerland and Cyprus.
Product description
BlendTec CHEF 775W (2,89 l)
This blender packs huge power for its small size. The all-new Chef 775 combines versatility with innovative technology to consistently produce the perfect blends. Whether you're mixing drinks at the bar or creating new recipes in the back of house, the Chef 775 has the features you need to make each dish a masterpiece.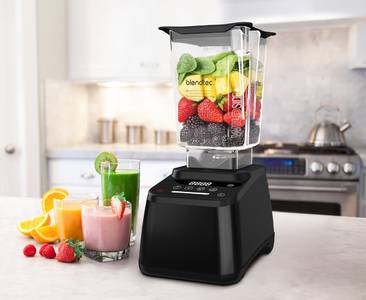 BlendTec CHEF 775F black
Versatile commercial blender
Even the entry level blenders at Blendtec have performance that is unprecedented in the blending world. In fact, many of the blending tasks that Blendtec considers to be routine would be classified as extreme blending for other brands. Effectively blending products like frozen fruit, frozen yogurt, ice, vegetable greens, ice cream, grains etc. are fundamental expectations for the entire range of Blendtec blender models.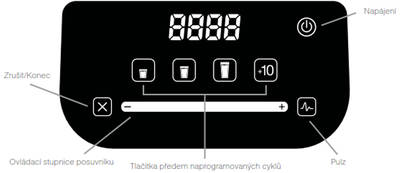 BlendTec CHEF 775F interface
8-Speed Capacitive Touch Slider + Pulse
The capacitive touch slider provides seamless precision speed control; simply move your finger up and down the slider to fine tune your blender's speed. The Pulse function adds a burst of speed and power.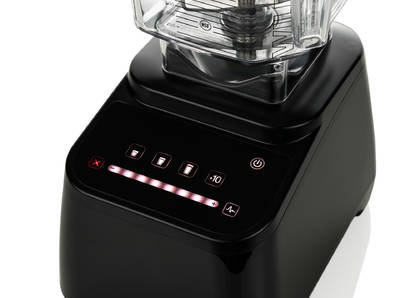 BlendTec CHEF 775F detail
"Add 10" Function
The "Add 10" icon allows users to add 10-second intervals to blend cycles, providing completely customized blends. It also acts as a stand-alone 10-second cycle.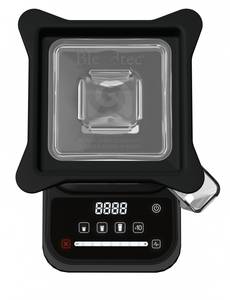 BlendTec CHEF 775F top view
SmartBlend™ Technology
The Blendtec® Chef 775 is truly the blender with a brain. Our exclusive SmartBlend technology senses and identifies potential problems that could interfere with the blend—including loading errors, overheating, or air pockets—and then offers solutions.
Powerfully Versatile
High power motor 1.560 watts
Recommended daily blends: 100+
Program cycles: Small, Medium, Large, +10, Pulse, Manual Speed
Profiles: Smoothie, Coffee, Milkshake
Modern, Sophisticated Design
Parameters
Manufacturer

Color

Black

Country of origin

USA

Capacity of jar

2,89 l

Power

1560 Watts
Dimensions

23,3 x 17,7 x 39,6 cm

Weight

4,3 kg

Warranty (months)

12 months
Any question
to related product?
Ask us now in discussion.
Discussion
Any question
to related product?
Ask us now in discussion.